....

.....90 Years Later
Jack celebrated his 90th birthday on September 5 (a day early) with lunch at the Della Santina restaurant in Sonoma. The family gathered in the town square for the photo above. Front row: Leslie, Laurie, Emily (Jacob's steady) and Nyla (Kyle's friend). Back row: Jim McAvoy, Leslie's fiance; Jacob, Craig and Kyle.
60 Years Later
Bernice and Sidney recently celebrated their 60th wedding anniversary with a family dinner at Bones' Steak House in Atlanta. Evan and Leah were there to celebrate with them. Andrew was unable to attend. Sidney and Bernice were married in Rochester, N.Y. on October 26, 1961. They lived briefly in Roche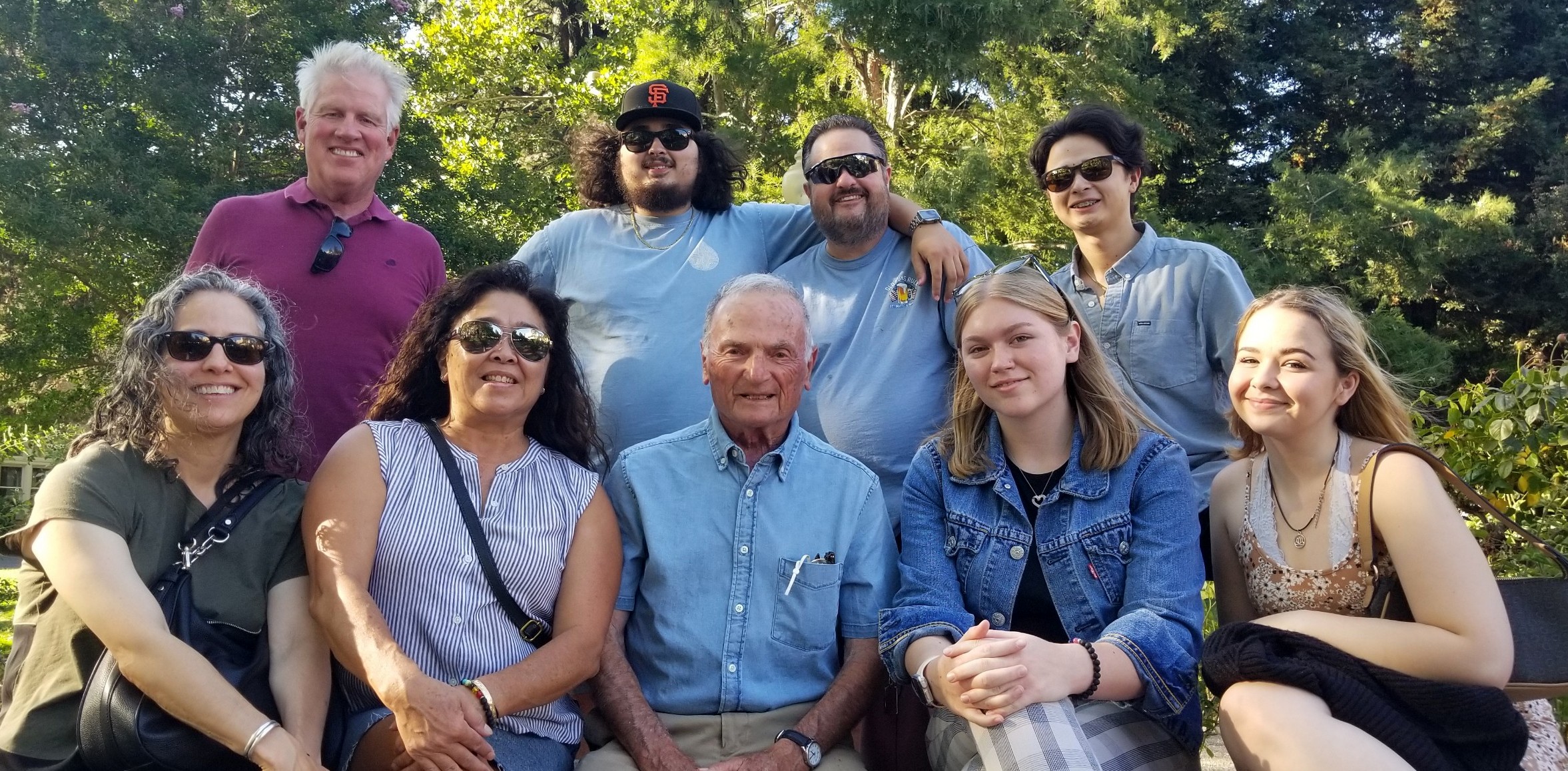 ster and Philadelphia before moving to Atlanta. With Leah and Evan, below.