The geechee courieR
February 14, 2001
From its roots in Charleston, the Breibart family has branched out. To the Golden Gate Bridge, to historic Boston, to the Rocky Mountains, to the Santa Monica beaches, to ancient Greece, to points betwix and between. Names change. A Breibart becomes a Sonenshine, a Sherman, a Melton. a Bolgla, a Restus, a Uesugi becomes a Breibart. Shoots spring off the branches and head in all directions -- geographically, philosophically and culturally.
Maybe, it would be interesting to have the "Geechee Courier" as a central family bulletin board (more a country newspaper than a chat room) where information, reminiscenses, creativeness, rants, vents or anything else can be "shared" (how I dislike that word along with "outreach," "closure," "activist" and others of that ilk -- I'm venting already). Things like Solly's historical touch, Sheryl's art and poems would be nice or Carol's insights on movies or college campus news from Emily and Stephen (or is it Marc?)
Anyway, let me know what you think about the idea. I have just about enough web site knowledge to get it off the ground -- like the Wright brothers -- and time enough to be a collecting point.
Two web pages have been done: The Wedding and Pearl Harbor. They can be reached by clicking the images below. I think.

Click Here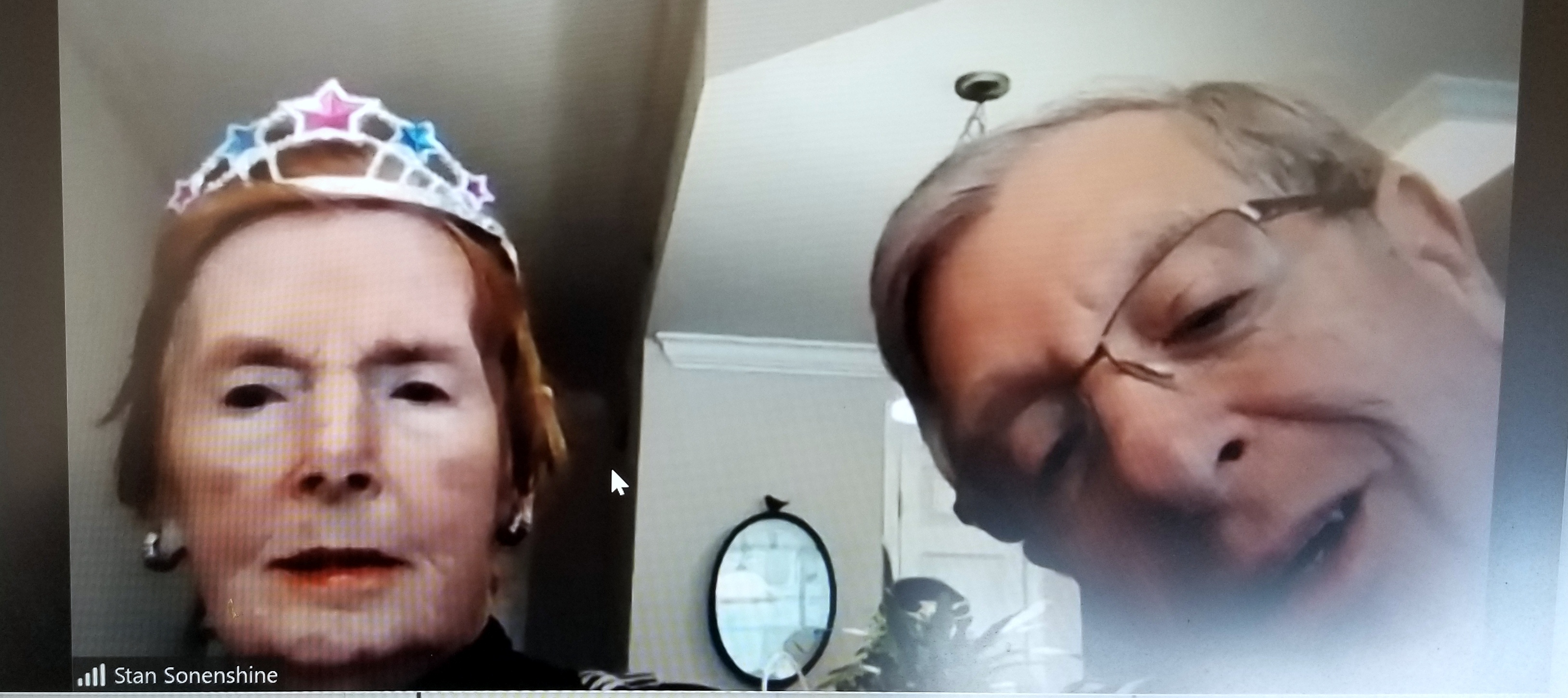 MICKEY'S 98TH--Mickey celebrated her 98th birthday on Sunday, January 31, with a Zoom call with family. The call was arrangd by Stanley, who is here with Mickey in her Atlanta apartment. She has only recently been allowed to have visitiors because of Covid regulations. Emily's daughter, Celia, led the group in singing "Happy Birthday" to Mickey,
From the Editor
Birthday Edition
The Geechee Courier is 20 years old. That is correct. The Geechee Courier IS 20 years old.
I accidently discoved this by looking for something else in my software. On the right is the first edition,with its unattractive, maybe ugly, red type.
Some of the goals suggested 20 years ago have been accomplished. There have been memorable contributions: Solly's rememberances of Meeting St., Barry's
looking-back pieces, Shery's lovely poem in honor of Sara.
In the 20 years of irregular publication, the Geechee has recorded 11 weddings, 18 births and six obituaries. So this makes it worthwhile, if nothing else does.
I think I explained in a later edition why it is called The Geechee Courier, but that explanation should have been in the first edition. So just in case. Charlestonians are sometimes called Geechees and that combines with the ciity's newspaper, The News and Courier. So, The Geechee Courier.
My technical knowledge has increased some over this time, but not to the level of a United 747. So that is why sometimes, the finished Geechee does not have a finished look.

Hopefully, with luck, my decrepit computer containing the Geechee software and files will hold up long enough to do future editions.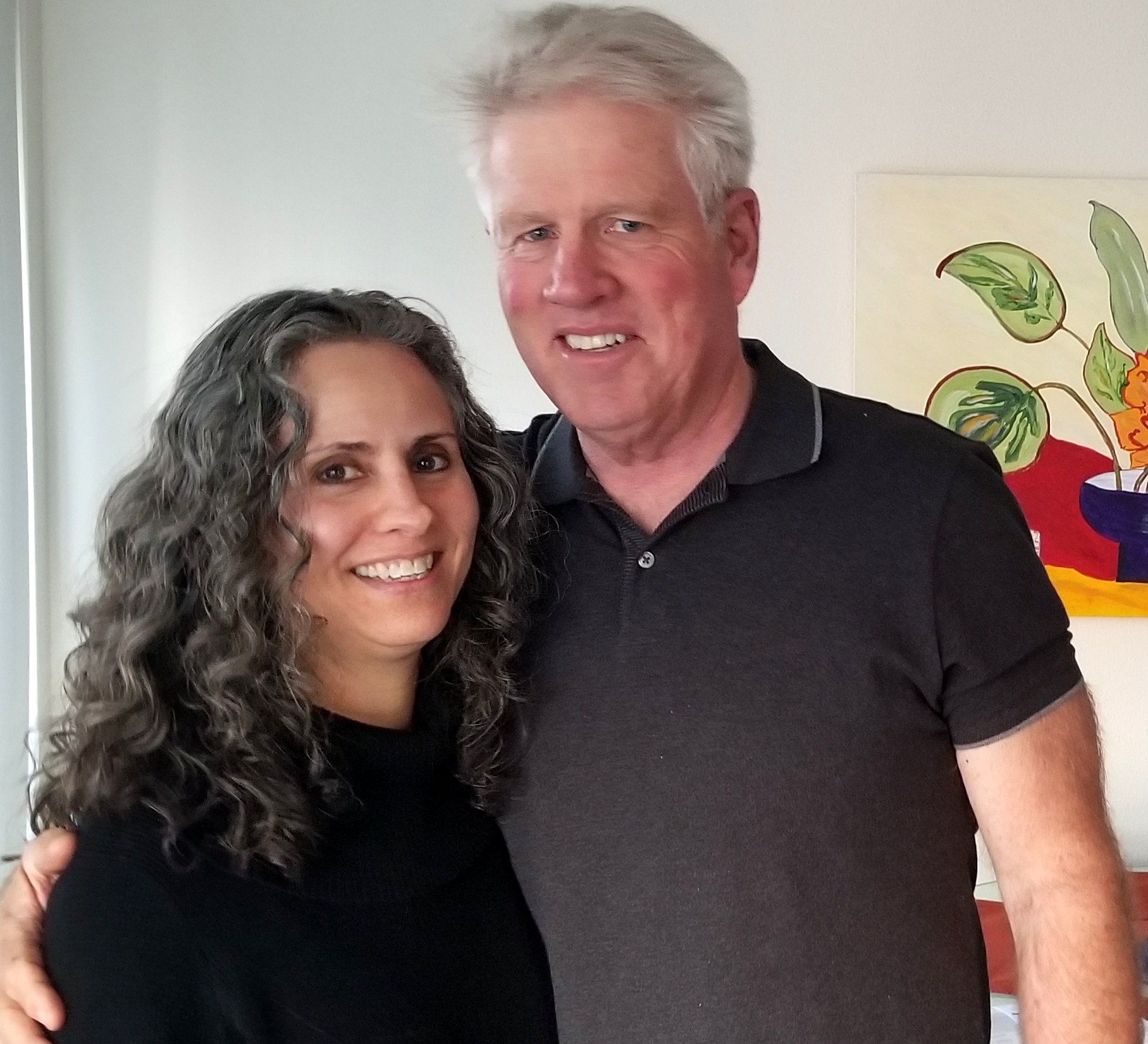 To Be Wed
I'm happy to announced the engagement of Leslie Carmel Breibart to James (Jim) Joseph McEvoy. Jim is a native of Fresno and now lives in San Leandro. He is a graduate of San Francisco State with bachelor's and master's degrees in history.He is employed by Central Concrete of South San Francisco. Leslie is working for Backen and Gillam, an architectural firm which has a lot of winery clients in Northern California. A wedding date will be announced later.