A Bar Mitzvah
Like No Other
On May 15, Devin Jonah Sonenshine, the son of Alana and Marc Sonenshine, was Bar Mitsvahed in Atlanta at the B'nai Torah synagogue. It was an historic family occasion. It was the first, and hopefully the last, Bar Mitzvah to be held under the cloud of a pandemic, and therefore witnessed live and via a Zoom hookup. And it was the first Bar or Bat Mitzvah of a member of the fifth generation.
It was quite an accomplishment to hold the Bar Mitzvah,
and here is Alana's inside look at how they did it:

The entire weekend was amazing although planning for it was nothing short of very stressful. Marc and I had made a decision in March of 2020 that we would not change Devin's date but rather celebrate however it was appropriate to at the time.

I say we lucked out big time, with the weather, travel, and the vaccination rates within our community and family. What we wound up with was our third take at a Bar Mitzvah plan. It was nothing like I ever would have planned but, in the end ,it was a better celebration than anything else I could have dreamed up.

B'nai Torah Congregation was wrestling with how to "reopen" the sanctuary and with many May Mitzvahs planned it was a slow and steady approach. We were allowed 70 guests in the sanctuary with guests sitting in pods and spaced accordingly

.The service was seen over Zoom with at least another 200 online. We were the first family able to host a boxed kiddish luncheon outside the synagogue but still on property.
The most nerve wracking was our ever changing guest list. As you might remember the Sonenshine/Kasten families don't do small well. It's hard when you live in your hometown with so many friends and family. So with that said, we were not able to have everyone we wanted there but did our best. Our focus for the celebration was to give the children a celebration like one would say was customary now a days…lots of fun and music. These kids have had very unusual Bar-Mitzvahs with lots of ups, downs and hoops to jump through and have rolled with it. All in all,we had a great time, The day ended undrr the stars in my parents backyard and it was a day we will never forget.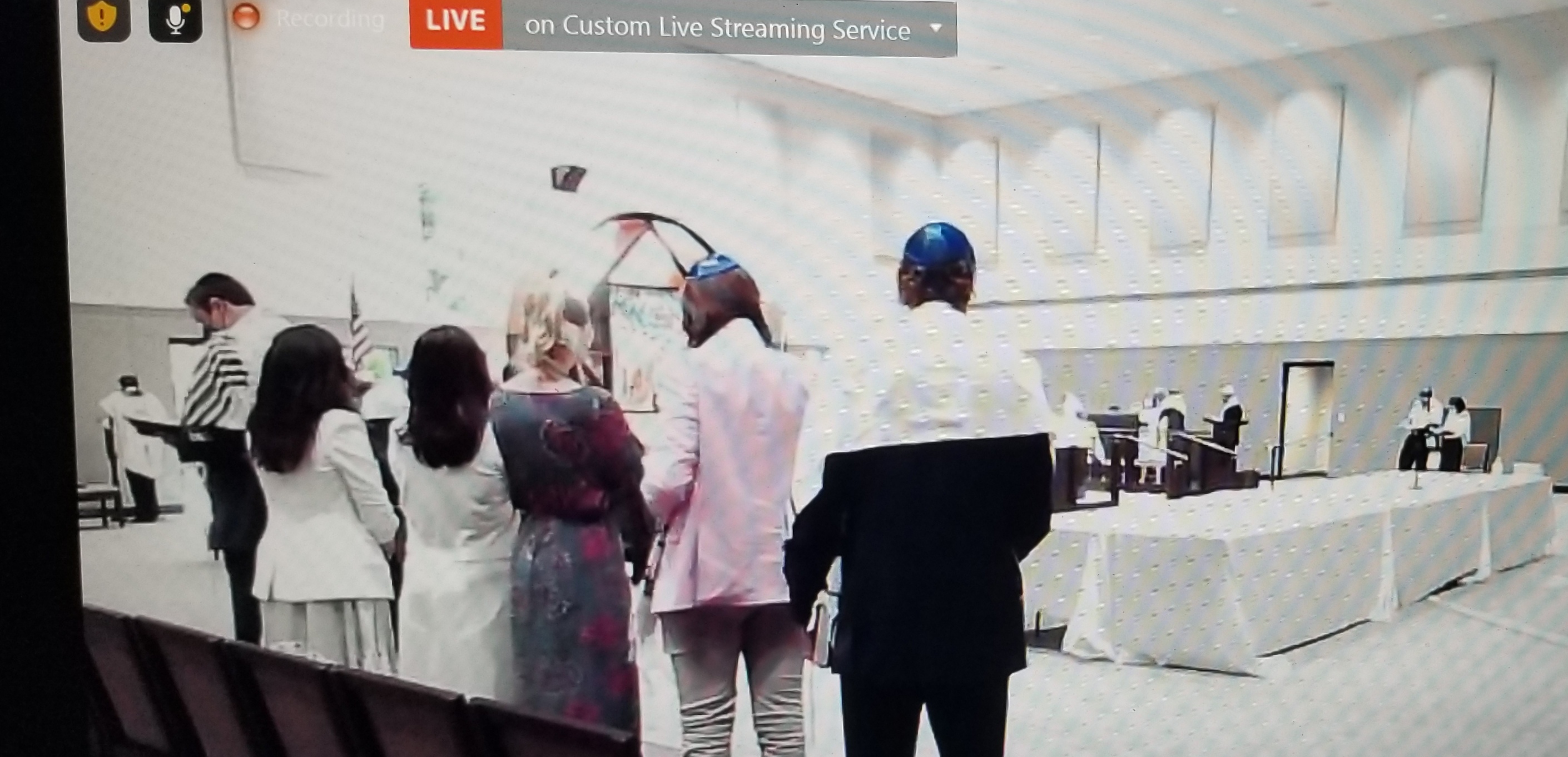 The synagogue in Covid safe mode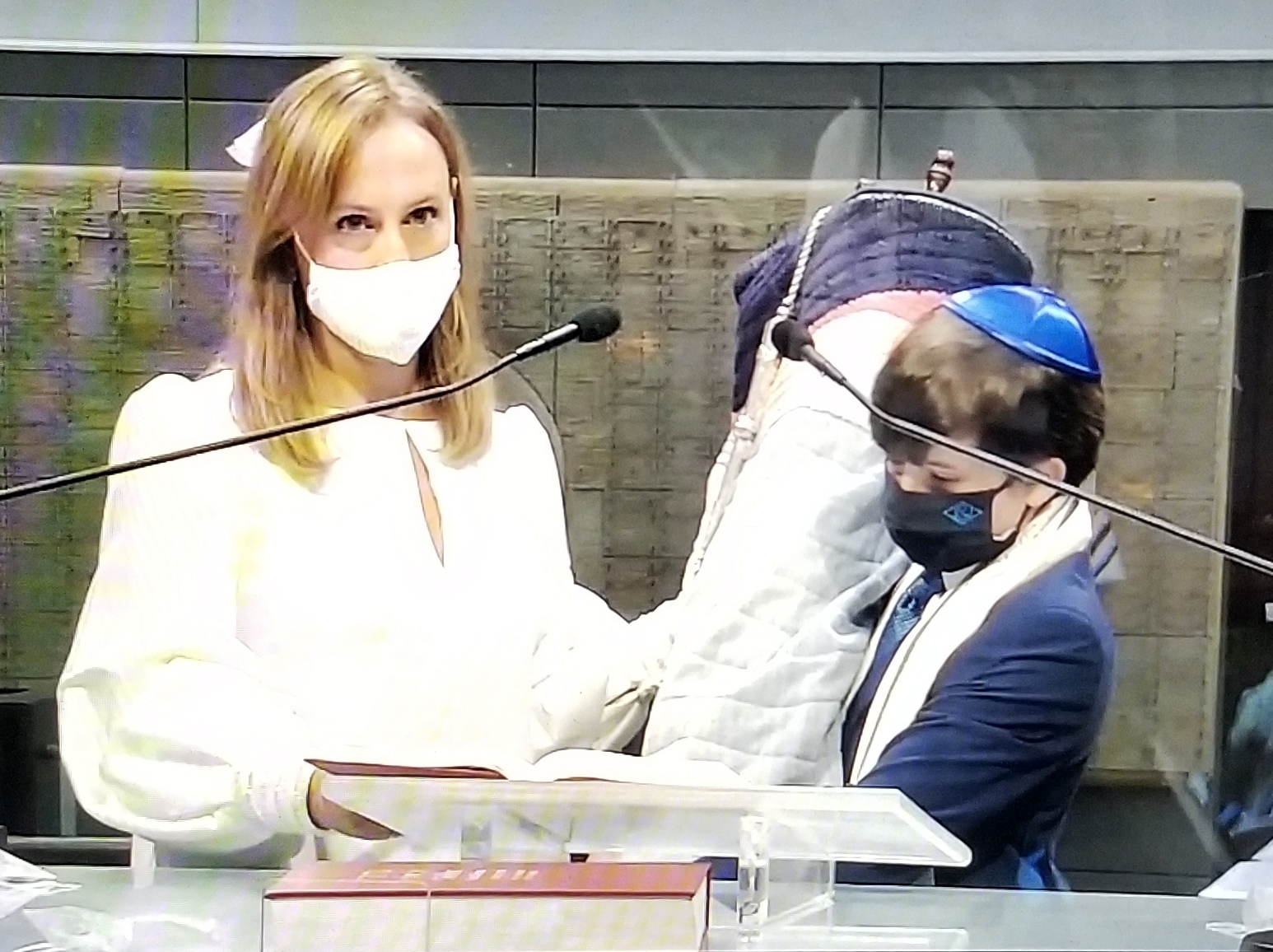 Mom Alana gives Devin a helping hand with Torah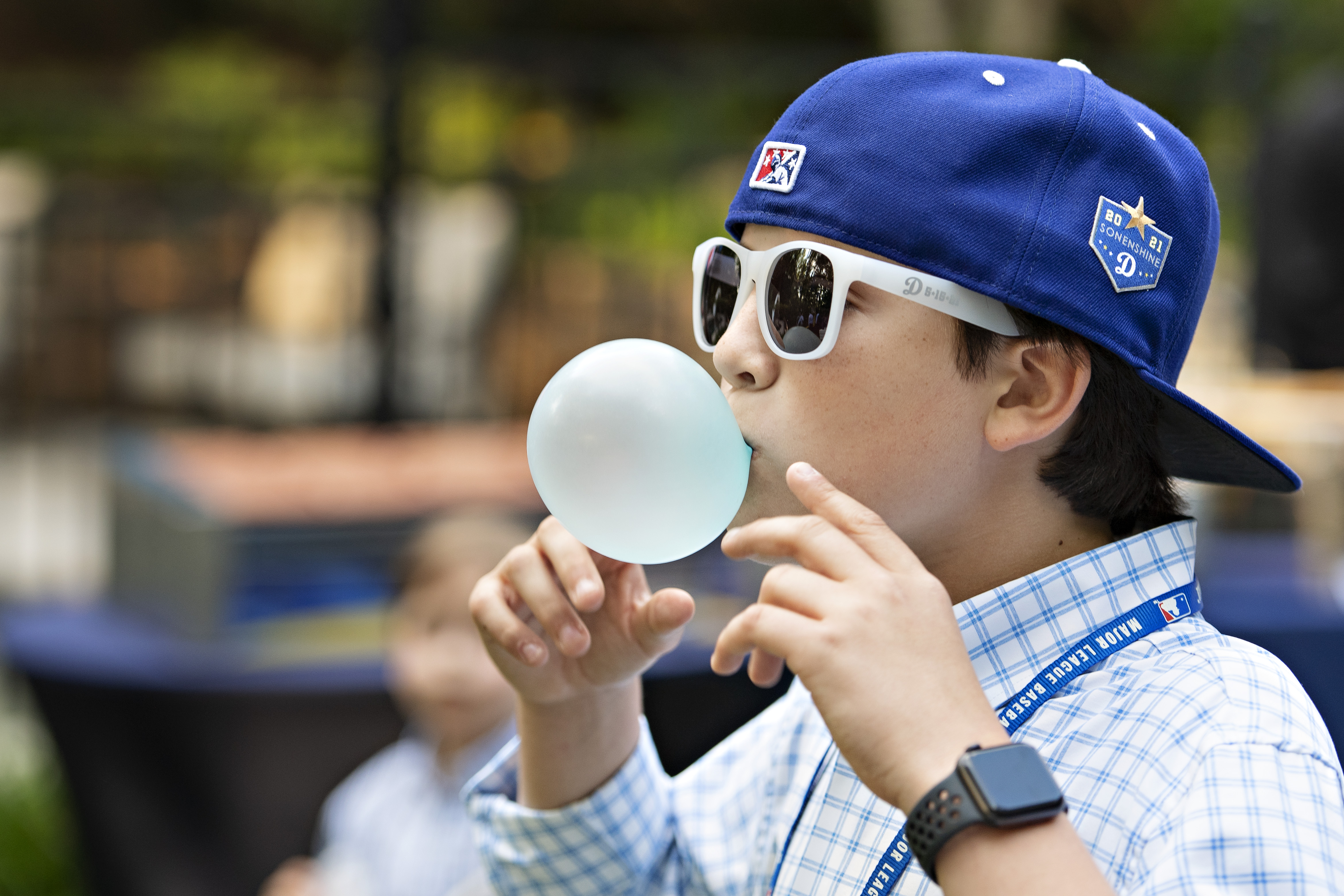 After the service, a time to be cool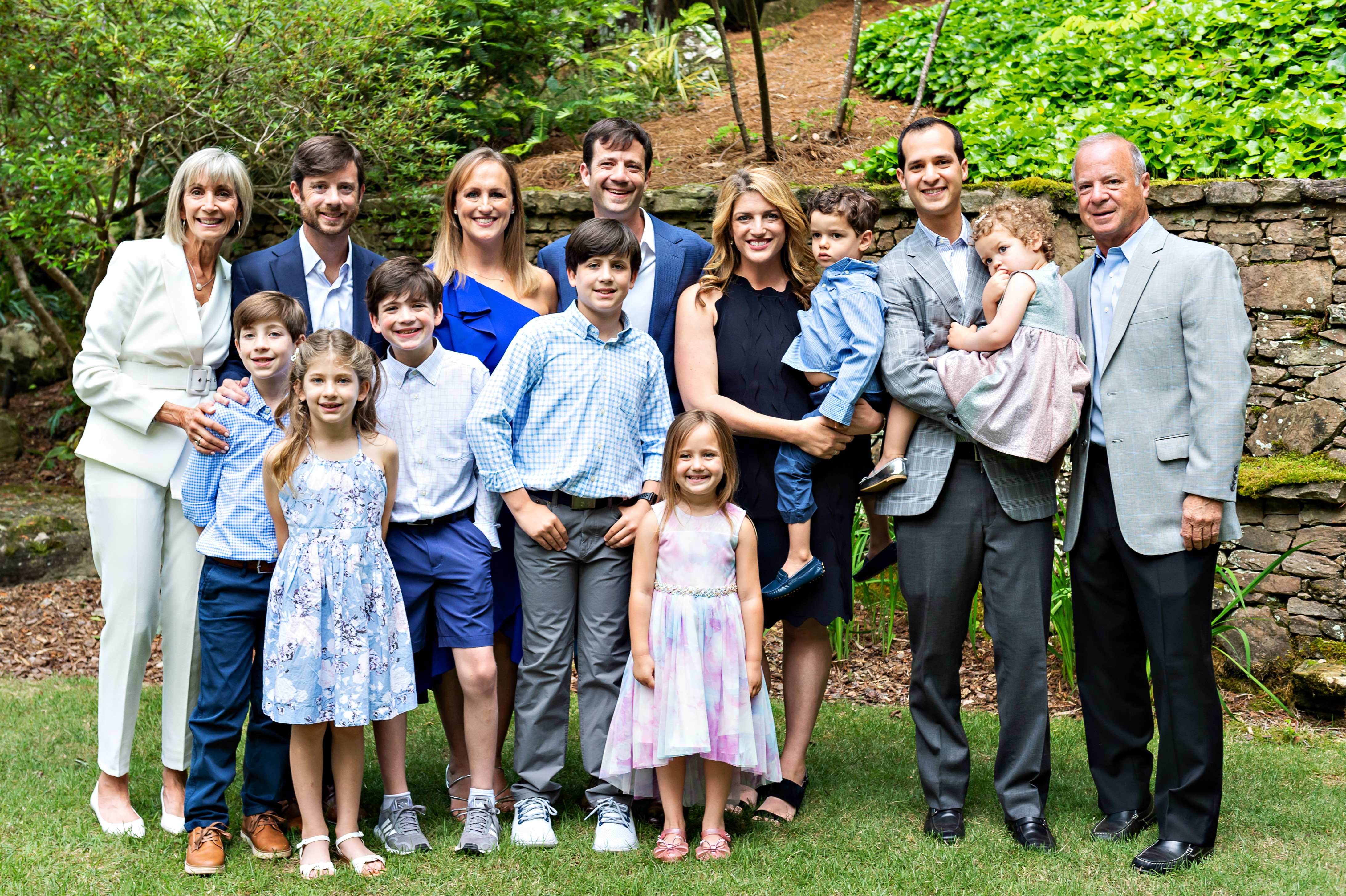 The Sonenshine Family: Back row-- Sharon (step grandmother of Devin), Stephen, Alana, Marc,Carly, Adam, Kenneth (Devin's grandfaether). Front row-- Dylan, Samantha, Reese, Devin, Tori, Dean, Layla.